About Cindy Crowninshield, RDN, LDN, HHC
I am a board certified licensed registered dietitian and the founder and owner of a private holistic health & nutrition counseling practice, Eat2beWell and Eat4yourGenes®, in Ashland, MA.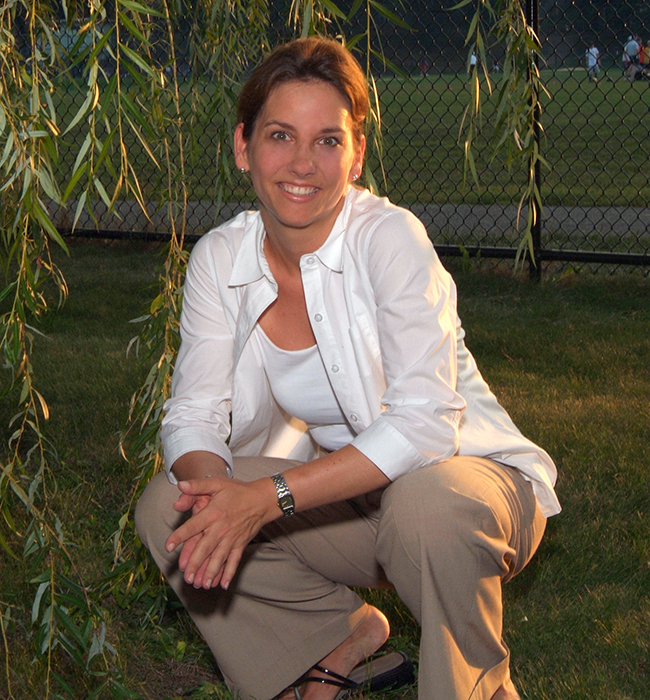 My Philosophy & How I Work
Holistic health and nutrition means providing patients with the resources and professional expertise to get them healthy and stay there…the natural way:
Using whole foods therapeutically.
Using dietary supplements therapeutically and when it makes sense clinically. 
Determining the source of symptoms and treating them as well as the cause.
Physical activity and eating the right foods according to one's body type and genetic propensity.
In my role as a dietitian, I meet with individuals and families. I provide knowledge to help them become aware of the nutrition connection to symptoms and health issues and the role their behaviors and choices have made. We then talk about behavioral strategies and solutions needed to induce change. We also discuss what being healthy means and health goals. Being healthy is defined differently for every person.
First Appointment
At the first appointment, I complete a comprehensive assessment of each person – family history, health, diet, nutrient intake, lifestyle factors, life traumas, environment and activity patterns, career, friend and family support systems, relationships, spirituality practices, how they learn and process information, as well as readiness and barriers to change. We discuss challenges, goals, and solutions. After 60-minutes, patients walk away with an action plan ready to implement. Examples include a sample menu based on their food preferences and food intake goals, a comprehensive nutrition analysis that shows foods they are lacking, a genetic test they can take to help with a weight management goal, or a blood test that can help identify incompatible foods leading to sensitivities and intolerances.
During this appointment, patients will often share with me the lack of information they receive from other healthcare professionals they have been to. The information they receive is a handout printed from the Internet with no explanation about its content or instruction on how to implement. Patients working with me have the opposite experience. We actually start with a clean sheet of white paper. We talk about the challenges and work together to identify goals and simple solutions that are realistic to achieve. We fill that white paper with a step-by-step plan that's customized and individualized just for them.
Follow-up Appointment
During the follow-up appointment, which takes place two to four weeks later for 60-minutes, we revisit the goals and solutions we mapped out on the piece of paper.  We discuss progress and any successes and setbacks. We review questions and any nutrition/physical activity journals kept. The appointment focuses on obstacles and motivational barriers that are prohibiting the patient from taking that one next step forward. We adjust goals, determine a maintenance plan, and schedule future follow-up appointments.
The length of treatment is individualized to the patient. The number and frequency of follow-up sessions will be based on their achievements and/or confidence in reaching their personal goals. Whatever their specific condition or nutritional goals, we will work together to improve their life from the inside out, one ingredient at a time!
Patients who work with me learn how to:
Optimize their health through clean eating, healthy choices, balanced living, and eating compatible foods based on genetics.
Rebuild all of their body's systems so the body can take of itself, live longer, and achieve health goals.
Have more energy, emotional balance, and clarity of mind.
Eat and exercise properly to reduce reliance on medications.
Deal with stress effectively.
Make better choices and habits.
Stop feeling like a prisoner of spirit.
Combine multiple diets into one meal.
Adjust recipes to accommodate food intolerances as well as multiple diets.
Limit exposure to toxins and chemicals in foods and the environment.
Although I'm the patient's coach, educator, and champion, the patient has to be motivated and ready to implement change. Getting healthy cannot be a chore or seeing me as another task to cross off on the to-do list. Getting healthy and staying healthy is a lifetime commitment.
My ultimate goal is to lead patients towards improved quality of life…to that one next step towards a state of optimal health and higher self-confidence. How can one turn a goal into a lifetime habit?
My Nutrition Journey
My journey in nutrition began with my deep curiosity as a researcher when I was a young teen. At that time, I experienced a variety of health conditions including rashes, migraine headaches, nausea, dizziness, and food allergies/sensitivities/intolerances. Doctor after doctor after doctor told me over and over that my health conditions were being fabricated in my head and the only solution to feel better was to take a pill. This advice didn't sit well with me.
On a personal quest, I learned how nutrition could treat my health conditions. I spent countless hours "tunneling" through anecdotal and scientific, evidence-based information, linking useful data together then applying what I learned to my own health. Back then, the Internet and chain stores like Whole Foods and Trader Joe's didn't exist. To learn, I had to rely on my mother and books from the library and the small, hard to find family-owned neighborhood health food store. 
I learned how to use food and supplements therapeutically to make myself feel better. Over time, my understanding of the subject grew to the point that gradually family and friends began approaching me with their own nutritional questions. What began as a hobby has become a life pursuit in helping others to lead healthier lifestyles.
I have a unique food-centered approach that asks the fundamental question "What food or ingredient is causing me to feel sick and unhealthy today?" I live day by day, one ingredient at a time. Constantly analyzing ingredients in foods and reading nutrition labels.
I have learned how healthy foods are incompatible with me. Foods like spinach, butternut squash, and salmon. There's a list of approximately 100 foods I cannot eat. If I eat even one of these foods, I'll experience a symptom or combination of symptoms that can last momentarily or hours or days. To avoid symptoms and maintain my health, I have a limited safe foods list that works for me. I created this list from a combination of different sources – lab results from different tests (food allergy, food chemical sensitivity and intolerance, and a genetic test) then integrated with concepts from Paleo, FODMAPs, GAPS, low histamine, low oxalate, and alkaline/acidic diet plans. I have learned to integrate my way of eating with my family, who actually has their own set of food allergies and sensitivities. We keep our menus simple and real to accommodate everyone's needs. We have learned how to eat at home and out at restaurants.
In parallel to my nutrition journey, I also have a unique business background as a conference program developer and project manager for global business and scientific conferences. I have been involved in this work for 25 years. My conference and nutrition lives integrate well. I can stay on top of the latest trends in life sciences, epi(genetics), microbiome, and personalized medicine and transfer that knowledge as a clinician to help my patients. For example, I use genetic testing products from Genetic Direction, Interleukin, and Pathway Genomics to help patients with weight management goals.
Education, Certification, and Training
Dietetic Internship, Sodexo/Southcoast Hospitals Group, 2010
Didactic Program in Dietetics (DPD), Boston University, Sargent College, 2008
Holistic Health Counselor Certification, Institute for Integrative Nutrition, 2004
Leadership Development Program, Center for Creative Leadership, 2003
7 Habits of Highly Effective Leaders, Stephen Covey, 1999
Bachelor of Science, Business Management, Fitchburg State University, 1993
Areas of Specialization and Research Interests
Chronic Inflammatory Conditions Related to Food Sensitivities, Allergies, Intolerances, and Gut Imbalances
Disordered Eating
Food Sensitivity Testing
Functional Nutrition Medicine for Chronic Disease Prevention and Management
Genetic Testing for Weight Management and Physical Activity
IBS Counseling & FODMAP Diet Consultation
Intuitive Eating
Meal Planning to Accommodate Complex Food Sensitivities, Allergies, Intolerances and Diagnoses
Microbiome
Wellness Nutrition
Weight Management
Professional Registration and Affiliation
Registered with the Academy of Nutrition and Dietetics as a Licensed Registered Dietitian Nutritionist (RDN, LDN) in the state of Massachusetts.
Mass License #3128.